What's New?
We're glad you asked! We have lots of new things taking place at Sienna Hills:

A brief list of updates:
1. Commercial Activities-SITLA is currently working with a potential developer, to develop Parcel 16, within Sienna Hills. The intended use, would be two complementary senior living facilities. Due to the developer's strong background, and expertise within the senior health care industry, SITLA is excited, about the developers ability, to provide a foundation of quality to Parcel 16, while blending their development with the esthetic surroundings. Any questions relating to Parcel 16 can be addressed by calling 435-652-2950.
The Maverik Gas Station located off of exit 13, has added new pumping stations, and landscaping improvements, to accommodate the increased traffic flow coming and going from exit 13.
2. Landcaping- Sienna Hills Community receives monthly landscaping maintenance, as well as periodic landscaping enhancements, throughout the master planned community on an ongoing basis.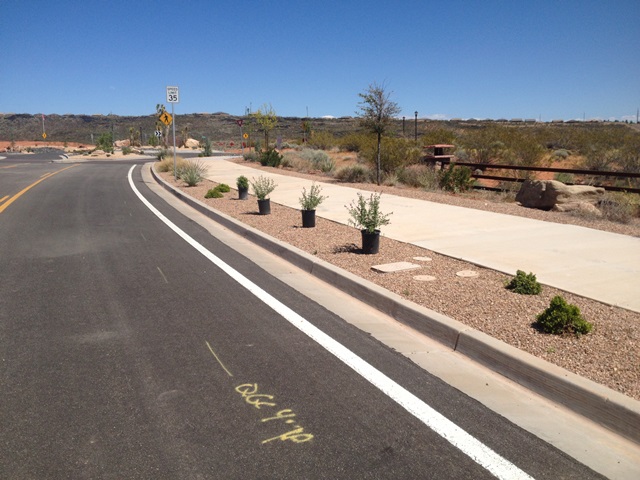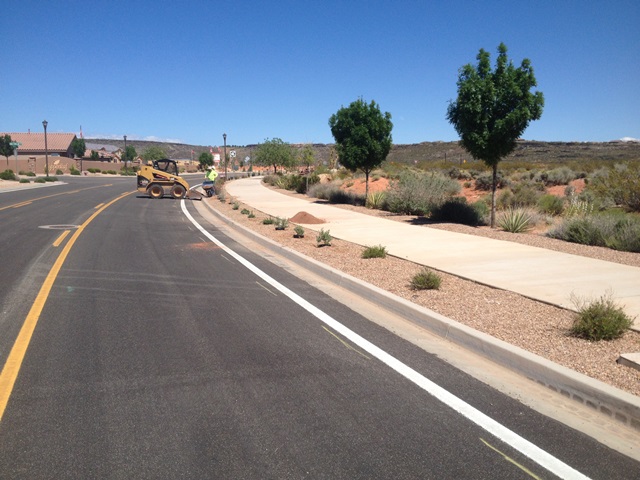 Pictures were taken on 4/27/2015
3. Arroyo-Arroyo is a current residential development, located on Parcel 4, in the Sienna Hills Master Planned Community. Current homebuilders offering homes, within Arroyo, are Salisbury Homes, Coral Canyon Builders, and Ence Homes. In addition, the school site transaction has been finalized, and the School District will be building an elementary school near the new roundabout, at the end of Grapevine Crossing Road when demand warrants it.
5. Red Stone Road & Sewer-With Sienna Hills Community currently growing, and additional developers working toward expanding into parcels 14, 16, & 18 of the Master Planned Community, Red Stone Road and Sewer has been constructed and finalized. Red Stone Road bisects between parcels 14, 16, & 18. Two additonal entry features, will also be constructed off of Washington Parkway, and Red Stone Road during 2018.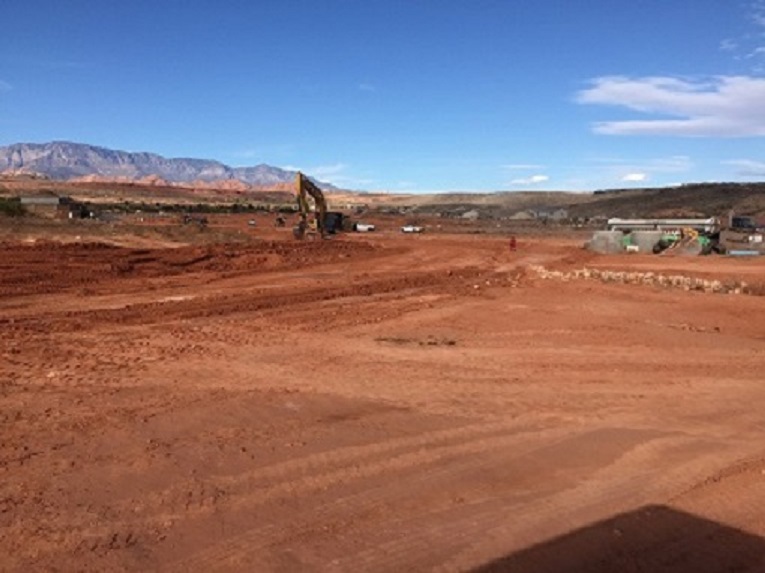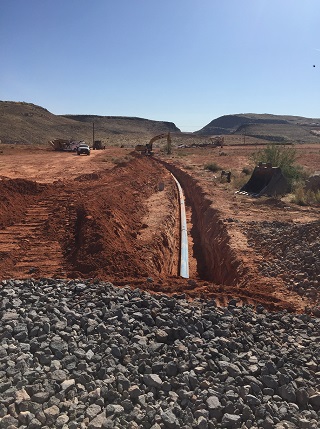 Red Stone Road & Sewer photos were taken in November of 2017.
6. The Casitas--Ivory Homes has completed phase I, and is now well underway in phase II & III, at the Casitas in parcel 3, and will provide a stand-alone neighborhood within Sienna Hills, that will cater to variably termed rental opportunities. None of the units fronting the Copper Leaf neighborhood, are zoned for nightly rentals. All of these units are high quality, and should complement the commercial products above that are likely to be developed shortly.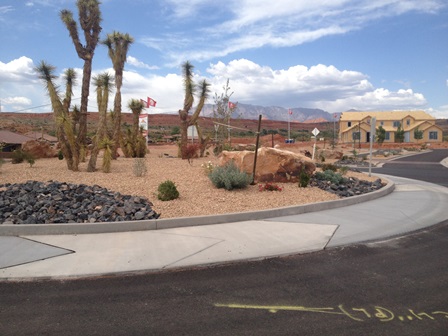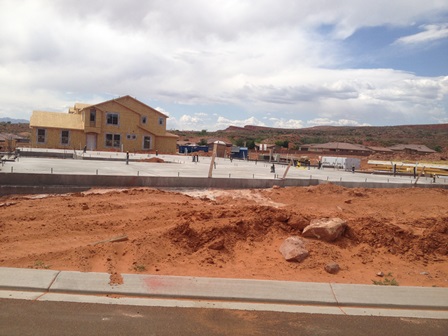 7. The Villas-Salisbury Homes is the current homebuilder in The Villas Community, which encompasses parcel 12, in the Master Planned Community of Sienna Hills. Various floor plans are offered by Salisbury Homes, that blend in with the distinct natural and surrounding landscape.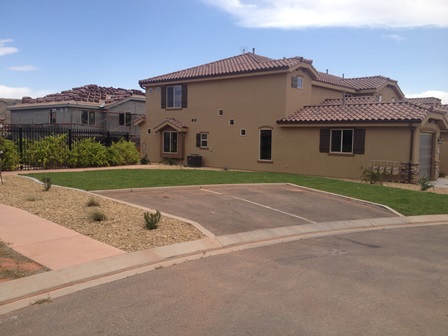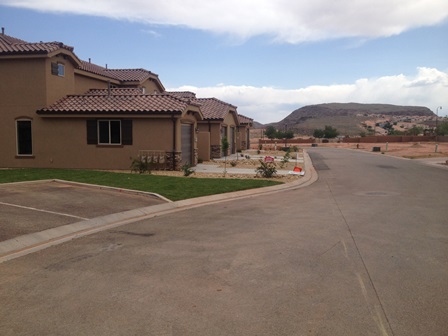 8. La Dera- La Dera is an up and coming community located on parcel 15A2 within the Sienna Hills Community Master Plan Development. La Dera will include approximately 60 dwelling units. Homebuilders that will be offering homes in Ladera, are Ivory Homes and Coral Canyon Builders.